Dorothy & Friends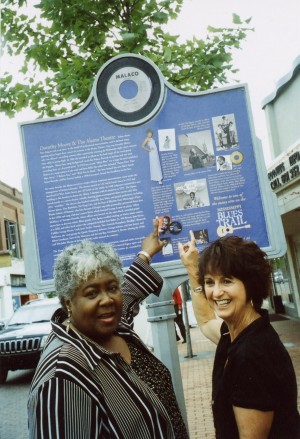 Dorothy Moore shows Central MS Blues Society member, Peggy Brown, her early points of career interests on the Blues Trail Marker unveiled at the Alamo Theater, Jackson, MS, May 22, 2008.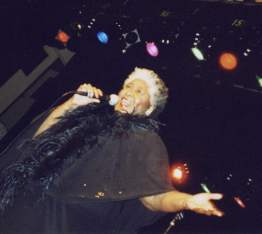 Medgar Evers & BB King Homecoming at Decatur MS, June 5, 2006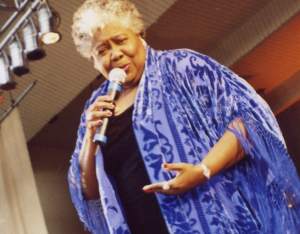 Dorothy at the Chicago Blues Fest June 11, 2006
Dorothy on stage at 21st Annual Monterey Bay Blues Festival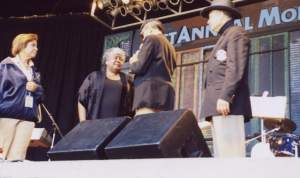 With tears of joy, Dorothy receives the first ever Lifetime Achievement award from Director Lee Durley of the Monterey Bay Blues Festival. Director Julie Paisant and KGO radio personality Ray Taliaferro watch the presentation. Also, unveiled after the June 24 performance was a large painting of Dorothy Moore.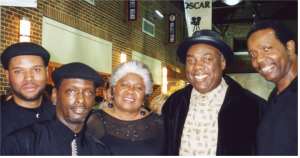 Dorothy reunites with her 1980s touring band at April 2005 gig. From left: Gary Scott, Mike Russell, Dorothy, Forest Gordon, John Alford.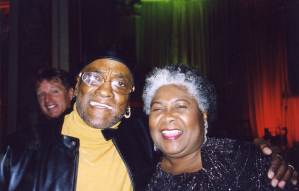 Billy Paul, of Me and Mrs. Jones fame, and Dorothy tour together in 2004-05.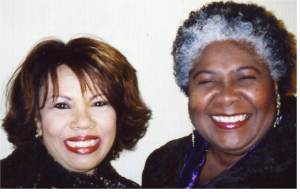 Dorothy and Candi Staton are happy to play again on the same stage in 2004.
Dorothy greets legend Dr. John after catching a South Mississippi performance.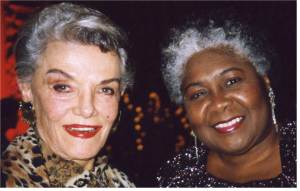 Movie star Jane Russell and Dorothy shared a bill in Memphis 2004.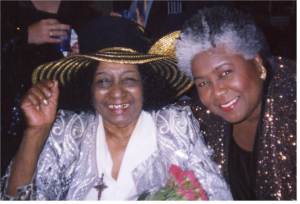 Dorothy and Jessie Mae Hemphill steppin' out at the W.C. Handy Blues Awards, May 2005.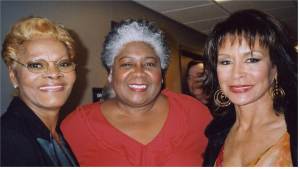 Dionne Warwick, Dorothy and Freda Payne perform at the David Gest All-Star Holiday Extravaganza held in Memphis, Dec. 2004.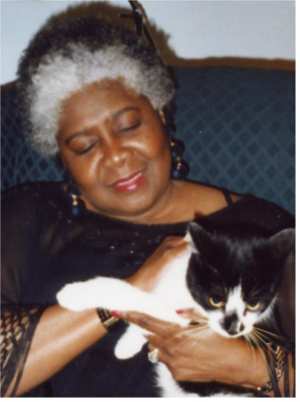 Dorothy and Kozy visit after a gig.
For more Dorothy Moore pictures - click here !